5 Benefits of Smart Home Design
Added Convenience, Comfort, Security, Savings and Control with Savant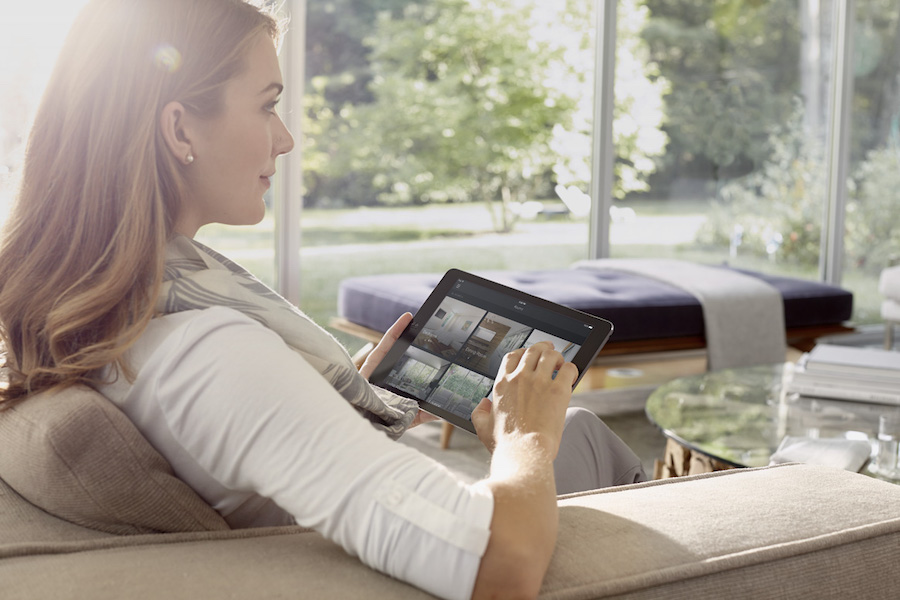 The smart home technology industry is booming, with smart home device ownership on the rise. Consumers opt for convenience, comfort, security, savings and control by investing in devices that make their lives easier. It's true; they add so much ease to your home life.
Smart home design includes a mixture of devices, systems, or even appliances connected in a shared network and remotely controlled. One of the most common smart home technologies today is a smart TV. Smartphones, speakers, shades, lights, and thermostats are also in-demand choices. You can connect these smart devices to a master dashboard or remote, such as a Savant system.
If you're wavering about installing smart home technology for your Pasadena, CA home, here are five benefits of a smart home design that may tip the scales in favor of making that purchase.
SEE ALSO: How to Integrate Security Systems into Your Smart Home
1. Convenience
Probably the highest-ranking benefit of owning smart home technology is its convenience in everyday life. Managing multiple devices from a single location can save you steps and time searching for that lost remote. Systems like Savant's also allow you to program actions at certain times of the day, for instance, turning on outside lighting at dusk or lowering motorized window shades during high daytime temperatures.
2. Feel Safer
Another benefit of a smart home is being able to have remote automation for lighting, security cameras, and door locks to make your home safer. While you're away, the smart home system provides you with these options:
Monitor home security cameras through the Savant app.
Lock and unlock doors for visitors.
Schedule lighting to turn on and off to simulate activity
Receive personalized alerts in case of suspicious activity
3. Comfort Settings
Include a smart thermostat in your home set-up to increase your daily comfort. You'll love coming home to a cooled living room on a hot day or snuggling into a warm bedroom on a chilly evening. Maintain a comfortable temperature in your home throughout the day or save energy by programming a more economical setting while you're away.
4. Energy Efficiency
Small changes can add up to significant savings in energy costs over time. A smart home design is environmentally friendly and can make your home more energy-efficient. Consider these ways to program energy savings with your Savant smart home control:
Use lighting controls to program lights to turn off when no one is home.
Set the thermsotat for a few degrees hotter or cooler during the day.
Adjust motorized shades to block the sun's direct heat from warming your home.
Automate outside lighting to adjust based on brightness levels
5. Insights
Are you curious about how often you buy groceries or how many hours of television your family watches daily? Did your teenager make it home in time for curfew, or did your neighbor let your dog out while you were away? These are all questions that you can answer with smart home technology. Choose which insights you want to monitor and track them on a Savant smart home device.

So, did we sway you? If you're ready to learn more about smart home design in Pasadena, CA, contact our team, and we'd love to share options with you.

No video selected.