How Sonnen Energy Storage Systems Give Smart Homes A Spark
Sonnen devices have benefits for both homeowners and builders alike, from greater efficiency to emergency preparedness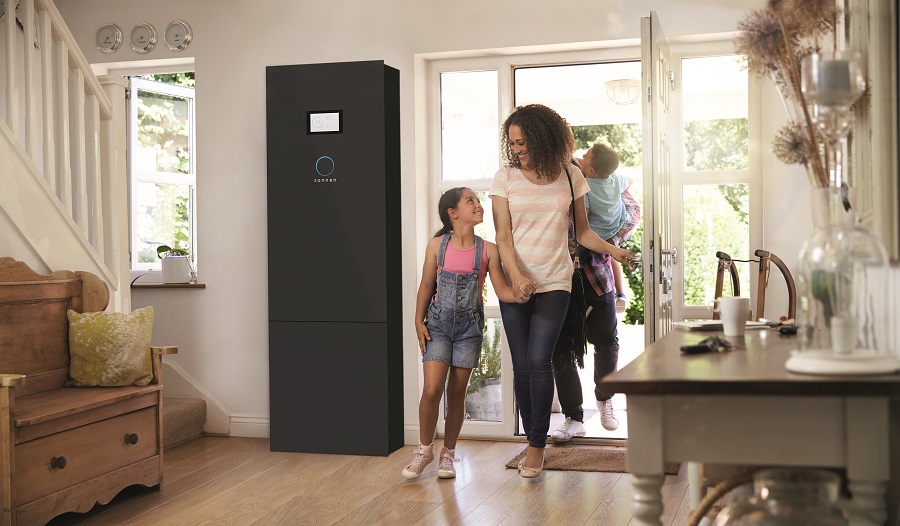 With all the destruction and disruption seen in California in recent years due to wildfires and climate change, it's no wonder many residents and builders are looking into the benefits of non-traditional energy systems. Combined with the new requirements for builders that are coming later this year, builders and homeowners are looking to solar as an alternative.
How can you ensure you're offering clients the best solar power solution? We recommend incorporating a home energy storage system.
And when it comes to home energy storage, Sonnen is the clear industry leader. Let's take a look at Sonnen's products and how they can benefit residents and builders in the La Cañada Flintridge area of California.
SEE ALSO: Visit our project gallery to see how we can bring smart technology to your life
WHAT SONNEN OFFERS
Sonnen currently has two products available for residential use: The eco and the ecoLinx. Both products include an energy storage component, while the ecoLinx includes additional energy automation features.
Both the eco and ecoLinx have multiple ways of storing energy for future use or during everyday living. Solar panels generate and store direct current (DC) energy that can be converted to alternating current (AC) energy to power the home. In addition, the eco and ecoLinx can store excess AC energy from the standard power grid for later use. With the ecoLinx, you get some additional software that gives you finer control over how power is distributed throughout the space, letting homeowners maximize efficiency or make sure critical devices are powered in an emergency.
THE BENEFITS OF SONNEN
There are many good reasons for homeowners and people in the building industry to be excited about Sonnen. For homeowners, especially in California, having a way to generate and store energy in a way that doesn't use the standard power grid is invaluable.

Brownouts and blackouts are becoming increasingly common during the summers and having a way to keep the air conditioning and other vital systems online when the grid is strained keeps them comfortable and safe. Furthermore, many consumers are looking to lower their energy bills because they're environmentally conscious or want to save money. By switching off the grid to battery power during peak hours, homeowners use less energy from nonrenewable sources. They can slash their utility bills because they're not drawing from the grid when power is the most expensive.

For builders, an energy storage system from Sonnen makes even more sense. As of Jan. 1, new regulations require all new homes in California to have a solar energy system of some sort. If you're going to be building solar panels anyway, you might as well give your customers the means to make the most of what solar energy offers.

In addition to the benefits we've already listed, a Sonnen home energy storage system protects your clients' equipment by providing clean, readily accessible backup power. If the system senses a surge or a drop in power, it can kick in near-instantaneously to keep power flowing to lights, air conditioning, and more.

Are you a homeowner or industry tradesperson looking for more information on Sonnen energy solutions? Find out more by calling (323) 250-3430 or visiting our contact page. You can also leave a message in the chat box below

No video selected.