Interested in a Motorized Shades Installation? Start Here.
Explore the Many Types of Motorized Shades You Can Select for Your Home!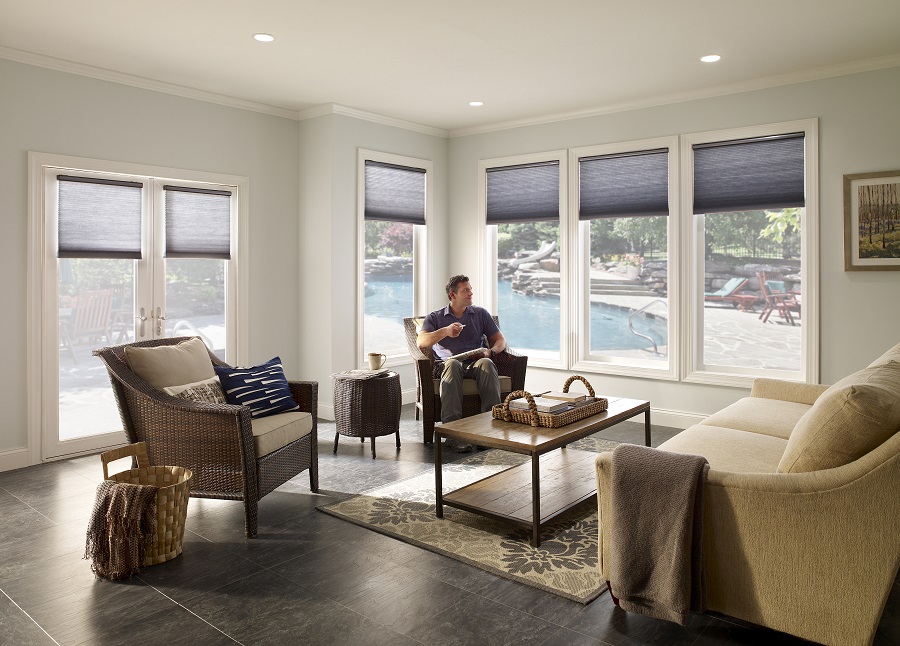 Are you interested in a motorized shades installation for your home but don't know where to start? This blog is the perfect place to begin.
We at Personal Technology are a leading provider of Lutron's world-renowned motorized window treatments here in the Pasadena area, and we want to make sure you know there are a variety of custom shading options available to you.
When you think of motorized window treatments, the first thing that comes to mind might be roller shades. But while that certainly is a common type of motorized treatment, Lutron also offers a variety of other motorized shading types you can feature in your Pasadena-area house.
Ready to explore the possibilities for your motorized shades installation? Keep reading below!
SEE ALSO: Looking to Add Lutron Lighting to Your Smart Home?
Roller Shades

One of Lutron's most popular choices, roller shades come in a wide range of opacities, from sheer to blackout. Roller shades coil around a central rod, providing a clean, streamlined look perfect for modern home designs. Additionally, Lutron's wide selection of fabrics allow you to select the perfect color for your interior design.
Whether you prefer a wired or wireless installation, Lutron roller shades deliver. If you plan to add your favorite curtain or valance over your window treatments, Lutronmakes a fascia-free roller shade; however, if you want your draperies to form a complete look, you might appreciate that finishing touch.
Cellular Shades
Need some relief from the California heat? Cellular shades trap cooler air from your home's HVAC system and lessen the strain on your monthly energy bills. Double and triple honeycomb designs provide additional heat-blocking capabilities, ideal for rooms with plenty of sun exposure, like a sunroom. We'd recommend cellular shades if you want to create a more eco-friendly home that's comfortably cool all summer. Like roller shades, you can get them in either wired or wireless versions as well as ones that vary in opacity and color.
Roman Shades

Engineered for their silence, Lutron's Roman shades are the choice device of many clients with home theaters and media rooms. Many of these shades feature the traditional trim on the bottom, accommodating Old-World or eclectic design tastes.
Wooden Blinds and Patterns

If you have been putting off a motorized shade installation because you're not ready to part with your wooden blinds, don't worry. Lutron makes a seamless wood blind that is powered through motorization. Due to "intelligent tilt alignment" technology, each slat on these blinds lifts and tilts in unison – even across multiple sets of blinds in your home. You can choose from a wide variety of slat stains and textures, as well as three valence styles.
If wooden blinds aren't for you, that's just one example from the many of Lutron's custom textiles. You'll also see many different patterns in their selection, including ribbed, pleated or floral designs.
Just ask Personal Technology for some fabric swatches during your consultation, and we'll help you create an aesthetic scheme that complements your home. Even if you don't find something you love, Lutron can take a favorite fabric and convert it for a home technology use.
Drapery Tracks
Perhaps one of the most remarkable motorized shading solution Lutron offers is its drapery track option. Sure, it's not hard to imagine a modern fixture like a roller shade moving up and down; but what about a home theater curtain or window drapery responding to automated commands?
Lutron offers both traditional and vertical motorized drapery track systems that allow you to elegantly reveal your window or screen at just the press of a button. Although these both are wired systems, we at Personal Technology are certified installers that can bring this luxury technology to your home.
Ready to add design and dimension to your Pasadena home by beginning your motorized shades installation? Call Personal Technology at 323-250-3430 or contact us here to get started on your project today.
We can't wait to speak with you!