Looking to Add Lutron Lighting Control to Your Smart Home?
Explore Personal Technology's Expert Installation Services Here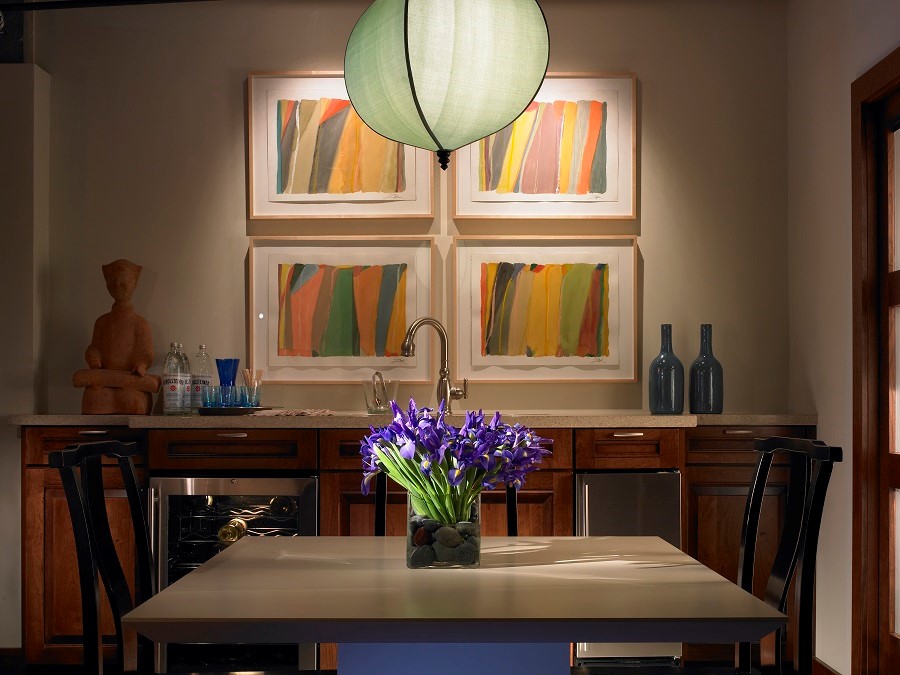 When you hear about smart home lighting, one of the first names you'll hear is Lutron. Ever since the company started back in the 1950s, it has revolutionized lighting control solutions for Pasadena-area homeowners just like you. If you want to be able to dim each light in your house, control all of your home's lights from your smartphone, be able to program custom lighting scenes suited to your lifestyle; a Lutron lighting system is the perfect solution for your Southern California property.
As the Pasadena area's leading provider of Lutron lighting control installations, Personal Technology is proud to offer smart lighting solutions customized to your home's needs.
In this blog, we'll explore the variety of Lutron lighting solutions available to you through our installation services – and even highlight the brand's luxury line of LED light fixtures.
Lutron RadioRA 2
One of Lutron's leading lighting control solutions, RadioRA 2 is perfect for mid-sized homes in the Pasadena area. RadioRA 2 systems operate entirely off RF signals, meaning that if you have an older home, it might fit perfectly in your home because you won't have to open walls or completely restructure wiring. The system supports up to 200 devices and covers up to 7,500 square feet of space.
With a RadioRA 2 system, you can enjoy the conveniences of smart lighting control – such as being able to control each connected light from a smartphone app or create custom lighting scenes that can activate with the press of a keypad or automatically as you enter the geo-perimeter of your property. But what about the light switches that already exist in your house? With a RadioRA 2 system, you can replace your "dumb" switches with Lutron's "smart" ones that also come in a variety of styles and finishes to perfectly complement your home's interior design.
RadioRA 2 systems adapt well to later customizations and collaborate seamlessly with other smart home automation products, such as shades, HVAC, security sensors and more.
If you are currently building a home or plan to build one, keep reading for another option!
Lutron HomeWorks QS
Seeking a comprehensive lighting control solution that can do even more than RadioRA 2 for your Pasadena-area home? HomeWorks QS is Lutron's flagship lighting control solution, offering control for up to 10,000 devices in your home and coverage throughout any expansive property.
A HomeWorks QS system can be configured either wirelessly or wired, which makes it perfect for larger homes, in-construction homes or even new builds. We'd also like to note that HomeWorks QS offers a more extended warranty as well, so your investment is guaranteed for longer.
With an endless array of keypads and dimmers to choose from and exclusive integrations with some of Lutron's other products (which we will mention below), HomeWorks QS is the leading lighting control solution for Pasadena homes.
Ivalo Lighting Fixtures
Did you know that Lutron also creates beautifully designed lighting fixtures that exclusively can complement HomeWorks QS systems? From recessed lighting, sconces, pendants and much more, Ivalo specializes in a modern look and feel for your home, with unexpected touches in every room.
As Lutron says, "Ivalo products aim to be functional, high-quality aesthetic solutions for every type of inhabitable space." Each Ivalo fixture has been custom-designed to enhance the architecture of your room, and our team at Personal Technology can help you choose the perfect ones for your property.
Ready to brighten your Pasadena home with beautiful, intelligent lighting from Lutron? Call Personal Technology at 323-250-3430 or contact us here to get started on your project today.
We can't wait to hear from you!