The Best Gifts to Upgrade Your Home Theater Installation
Sonos, Savant and Sony lead the way with audio and video systems that deliver superior performance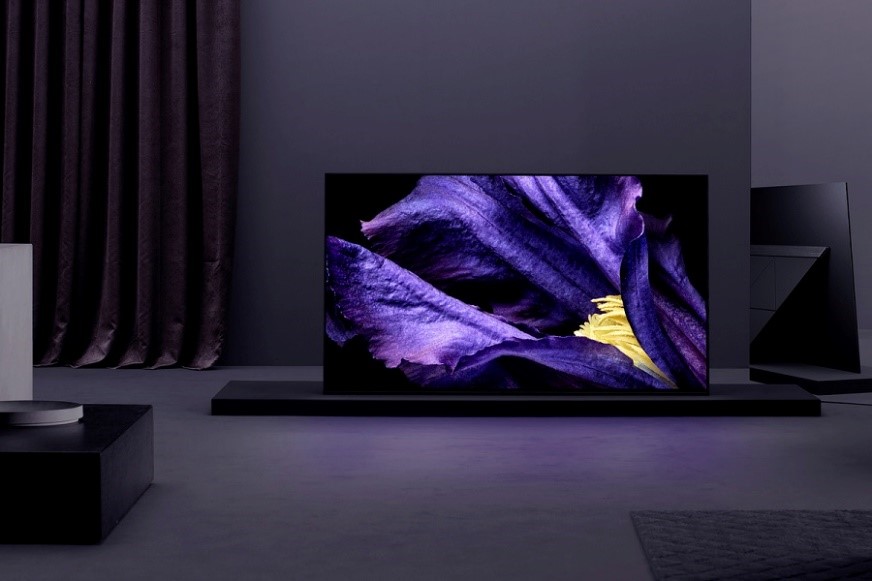 Whether you're treating yourself to a home theater installation this holiday season or are looking for a gift for the movie lover in your life, you want to be sure they're getting the best quality possible. That's why we at Personal Technology have put together this holiday gift guide for home theater gear. For sound systems, that means Sonos and Savant, while for TVs that means Sony. Keep reading to get familiar with these devices and how they can enhance a home theater installation for residents of La Cañada Flintridge, CA.
SEE ALSO: Expand Your Entertainment Options with Savant Video Tiling

SONOS 5.1 SURROUND SOUND
For a seamless, high-performance surround sound system in your home theater installation, we recommend going with Sonos wireless speakers. Sonos has two 5.1 surround sound packages currently available. One includes a Sonos Playbar, a subwoofer, a Sonos One smart speaker and a Sonos One SL (the SL doesn't have voice control). The second package includes a Sonos Beam, a subwoofer and two Sonos One SLs.
Every Sonos product, from the Sonos One smart speaker to their soundbars, amplifiers and subwoofers, uses custom-built parts and runs on proprietary software. This level of care in construction makes it much less likely that your speakers will have any sort of hardware failure, even years on. Sonos speakers also run on your home wireless network, which makes it easy to get content to your speakers without needing extensive wiring.
Sonos has made it easy to account for the acoustical quirks of any space in your home. Their signature Trueplay software automatically calibrates your devices to adjust the sound output based on the characteristics of the space around them. Simply press the Trueplay button and watch as your speakers adjust to match any sound environment. No need to do any calibration yourself.
SAVANT ARTISON SOUNDBARS
Savant is primarily known as a home automation company, but they have moved into the audio equipment industry as well. The Savant Artison Soundbar boasts immaculate design quality and is made to be hidden in plain sight.
On the sound quality side, Artison Soundbars use a range of proprietary components, including carbon fiber woofers and midranges, Vifa tweeters, and side-firing stage tweeters. These precision-engineered parts give you an incredible level of sonic detail. The gold-plated connectors help all the wires firmly in place with a reliable link.
Unlike some audio components, Artison Soundbars are hardly an eyesore. In fact, each one is tailor-made to match your display's specifications for a perfect fit every time. This is true even for displays with uneven bezels. All you need to do is supply the make and model of your display, and they take care of the rest.
SONY TVS AND PROJECTORS
Sony has long pushed the envelope of home theater technology, and they've done it again with two new TVs and a new 4K projector.
On the TV side, Sony has made waves with the Z9G and A9G MASTER Series displays. The A9G was a dual winner at this year's Consumer Electronics Show, taking home Best of CES 2019 from AVSForum and Reviewed magazine's CES Editors' Choice Award.
The A9G shows images in 4K resolution with High-Dynamic Range colors, and it's available in 55", 65" and 77" sizes. Its X1 Ultimate picture processor detects hundreds of different objects on screen and uses advanced software to enhance brightness, detail and color. This way, everything you watch is clear, bright and realistic.
For the latest and greatest display, though, look to the Z9G. The Z9G is an 8K display, with the added pixel count giving you even greater clarity, color contrast and realism. The Z9G also uses the X1 processor, along with High-Dynamic Range imaging. Sony boasts that the MASTER Series line produces images exactly how content creators imagined them, and they make a strong case with these displays.
Lastly, if you favor a projector and screen setup, Sony's new 4K Ultra Short Throw Projector is a remarkable piece of hardware. This projector can produce a truly massive image on a screen even if it's placed right next to a wall. At that distance the image is 80" diagonally across, and you can move the projector back just 8.3" back to boost the size to 120". You get the same bells as whistles as you find with Sony's traditional TVs, ensuring stunning image quality.