Give Your Walls A Clean, Bright Look with Lutron Lighting
With the right system, you'll see your South Pasadena home in a whole new light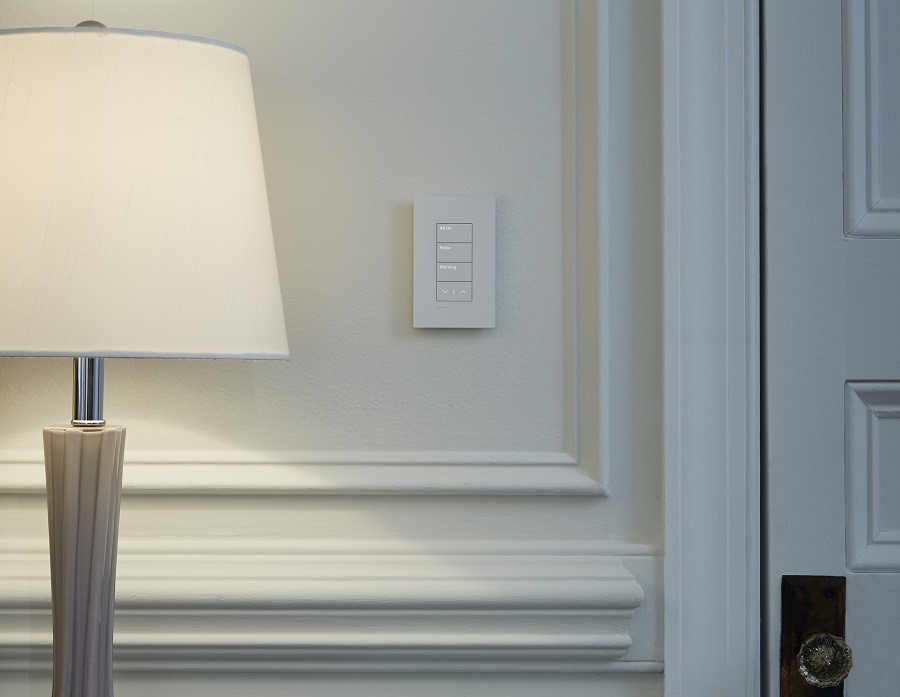 We're big fans of Lutron lighting control at Personal Technology, as you've undoubtedly seen on our blog before. But we want to take a slightly different approach today. Instead of looking at how Lutron lighting control benefits your home overall, we want to zoom in on one facet of your lighting system: your walls.
Though it may seem like a minor detail, your choice of switches or keypads makes a big difference in terms of presentation and style. Luckily, we have the experience and know-how to design the exact Lutron lighting control system to suit residents of South Pasadena and other nearby parts of California. You'll be able to reduce wall clutter while showcasing elegant, flush mounted switches. If you want to know more, read on.
SEE ALSO: Lutron Shades Make Your Smart Home More Comfortable, Stylish
THE SOFTWARE
How your home is lit plays an essential role in setting the mood in a space and how people perceive different elements within the room. With conventional switches, your only options for lights are to have them on or off. By contrast, a Lutron lighting control system with dimmers and on-wall keypads offers much greater flexibility.
Lutron allows you to manage multiple fixtures from one dimmer, switch or keypad. This will reduce the number of switches needed on the wall, while giving you a more intuitive way to manage your lighting throughout the house.
With lighting control from Lutron, it's easy to create a system that encompasses your entire home. The RA2 Select system can support up to 100 devices, and the ability to create scenes with your preset settings. Set custom buttons on your keypads that pull up these scenes with just one press of a button.
For larger homes, there's the RadioRA 2 system. A home with a RadioRA 2 system installed can support up to 200 fixtures. At the upper end, the HomeWorks system can handle up to 10,000 devices. What's more, with the HomeWorks system you get integrated control with Lutron's smart thermostats.
THE HARDWARE
We've covered the system that will control the lights in your smart home. Now let's talk about your on-wall switch and keypad options.
One of our favorite brands for light switches is Forbes & Lomax. As they put it on their website, "Forbes & Lomax have always approached the electrical accessory market from an aesthetic point of view."
In particular, we're big fans of the company's Invisible Lightswitch. Combining a transparent acrylic plate with a chic metal toggle switch, the Invisible Lightswitch makes it easy to preserve your home's interior design while adding a touch of elegance. The transparent plate means the wallpaper or paint is visible instead of being awkwardly fitted around the light switch.
If the invisible look isn't what you're looking for, Forbes & Lomax offers plates and switches in a broad array of styles and finishes. These include toggle switches, rotary dimmers and push-button switches, as well as finishes in brass, stainless steel, antique bronze and more. Whatever style you want for your home, we can find the right fixture for your walls.
Lutron also offers its own line of high-end keypads. The Palladiom line offers an elegant architectural design in various styles, colors and button configurations. The buttons and faceplates come in the same color for a greater overall aesthetic. Large backlit buttons can be custom engraved for control that is uniquely yours.
We can design and install a Lutron lighting control system with Forbes & Lomax hardware entirely in-house, eliminating the need for outside contractors. To learn more, fill out our contact form or call us at (323) 250-3430.